Visit us at Light & Building Fair 2018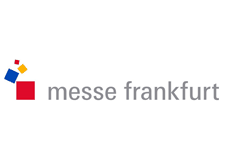 Welcome to our booth at Mess Frankfurt Light+Building Fair 2018 (18- 23 March) to explore the new excitements. Booth no.: 10.2 A51A.
(Oct 17, Frankfurt) Light & Building will be held from 18th till 23rd March 2018 in Frankfurt, Germany. This is one of the world's leading trade fair for LED lighting in Europe and it's expected to be participated by around 2,600 exhibitors and with estimated 216,000 visitors. Maxtek Optoelectronics Ltd will also be participating in this reputable fair and will take this opportunity to showcase its' latest innovative technologies. "We are prepared to exhibit our latest frontier IoT Technology in LED Lighting to our visitors. There are new excitements that await our customer in this fair." said Rebecca, Sales Director of Maxtek Optoelectronics Ltd.